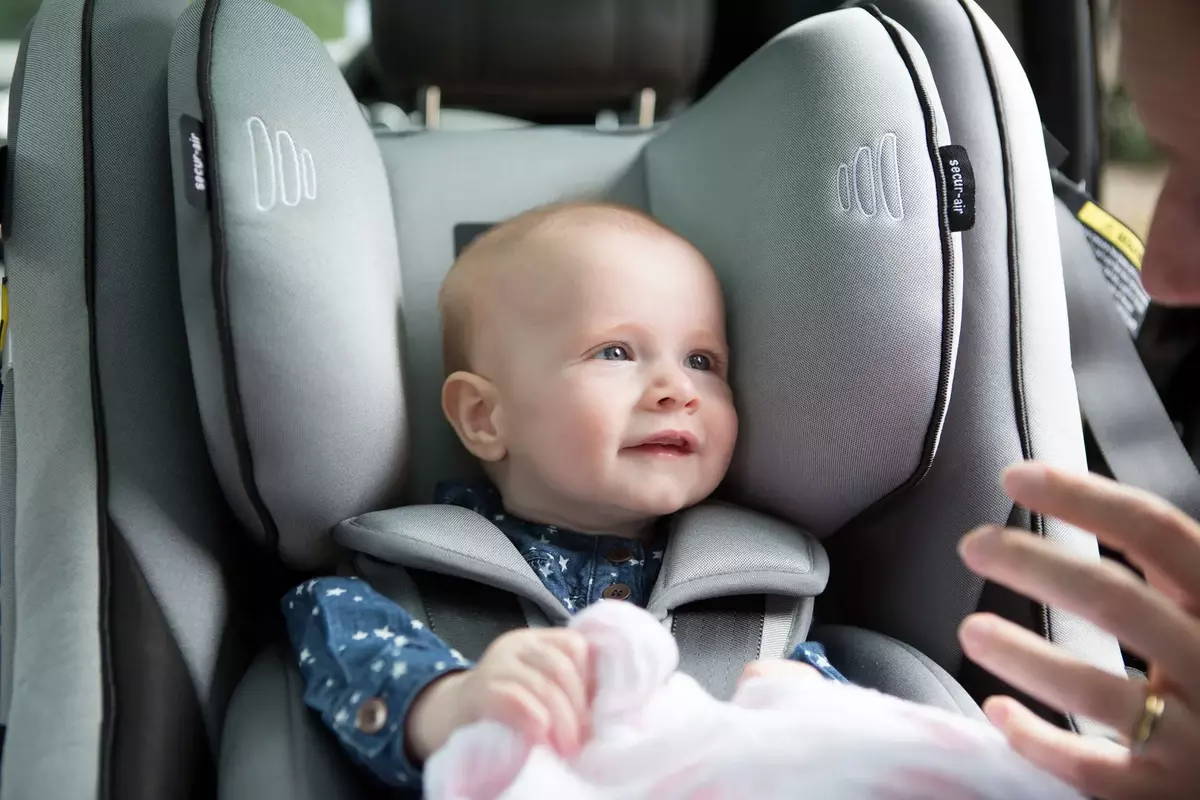 Infasecure's Premium Car Seat Range offers the very best in safety, comfort and style for your family. With a seat to suit any age, we've reviewed the range to make the decision easier for you!
What Car Seats are in the Infasecure Premium Range?
The Infasecure Premium Range includes four stylish seats:
1. Infasecure Attain Premium Convertible Car Seat
The Infasecure Attain Premium Convertible Car Seat is an internally-harnessed convertible car seat suitable from birth to four years old (approx).
2. Infasecure Accomplish Booster Seat
The Infasecure Accomplish Premium Booster Car Seat is an internally-harnessed booster seat that will accommodate your child until eight years old (approx).
3. Infasecure Aspire Booster Seat
Infasecure Aspire Premium Booster Car Seat ~ is the tallest booster seat on the market and is suitable for children aged between four and eight years old, using the vehicle lap & sash belt.Text
What Features does the Premium Car Seat Range include?
The Premium Car Seat Range is loaded with fantastic features: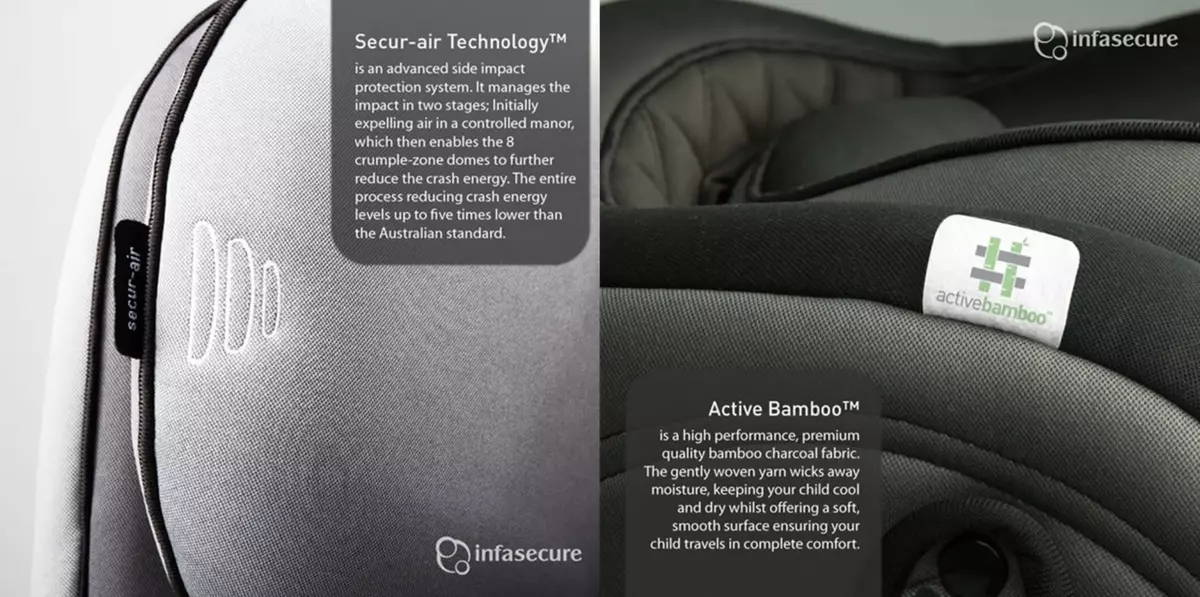 Secur-air is an advanced side impact protection system. It manages the impact in two stages; initially expelling air in a controlled manner, which then enables the 8 crumple-zone domes to further reduce crash energy.
Active Bamboo is a high performance, premium quality bamboo charcoal fabric. The gently woven yarn wicks away moisture, keeping your child cool and dry whilst offering a soft, smooth surface ensuring your child travels in complete comfort.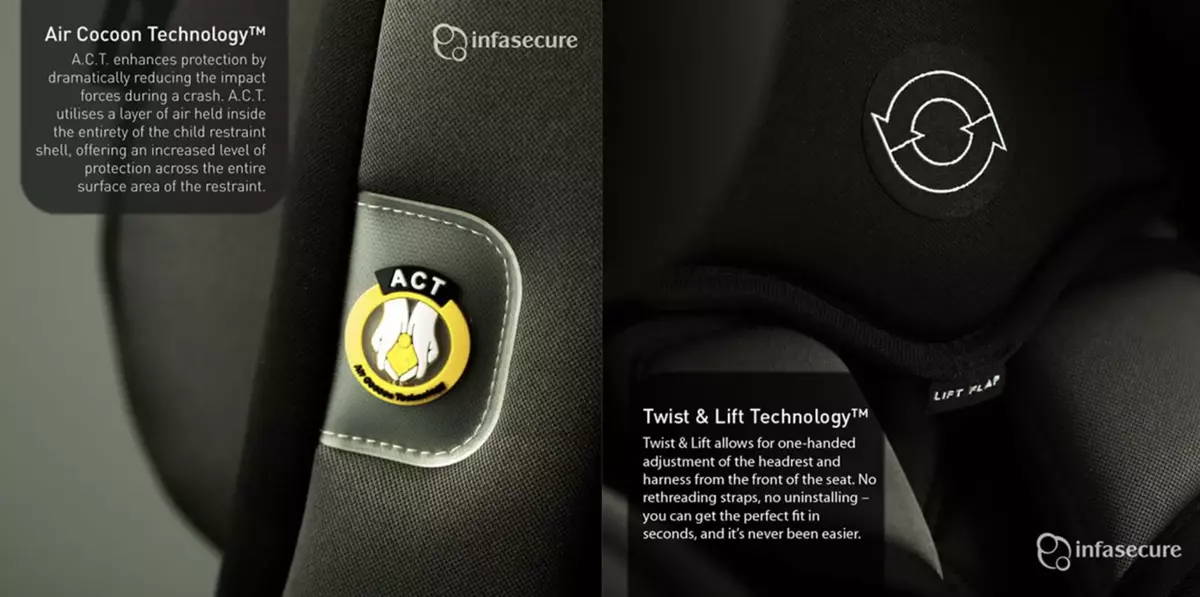 The Premium range comes with A.C.T. as a standard feature, which alone reduces crash energy to the child up to five times lower than the level required by the 2013 Australian Standard.
This fantastic feature allows for one-handed adjustment of the headrest and harness from the front of the seat. No rethreading straps, no uninstalling, allowing for the perfect fit in seconds.
For more reviews by Jess and the team at Baby Village, subscribe to our Youtube channel Baby Village TV so you don't miss a thing! Otherwise, we'd love to see you instore for a test drive!
Written by: Claudette
As a Mother of five, and active Grandmother, Claudette is a wealth of child-raising knowledge! Also a NSW accredited car seat fitter, Claudette has you covered when it comes to safety!