Baby Carriers are the best way for new parents to keep their baby close; they encourage bonding and are a fantastic ergonomic way to get on with your daily routine despite the change that Bub brings into your life. We have collated a list of our favourite Baby Carriers perfect to fit your every need whether it be breathable carrying with superior support or carriers fit for hiking up a mountain on your next family adventure.
See our 12 Best Baby Carriers of 2023
BEST LIGHTWEIGHT Baby Carrier: Babybjorn Carrier Harmony Mesh
The Babybjorn carrier brings harmony into your little family with it's soft design for Bub & breathable outer mesh for a lightweight feel & airflow for parents. It is our latest option in carriers for your little one and is a gorgeous option with a variety of colours to choose from from anthricite to silver & more. The details closest to the baby's head and face are made in soft jersey for their utmost comfort on your daily adventures.
Weight Capacity: Newborn - 3 years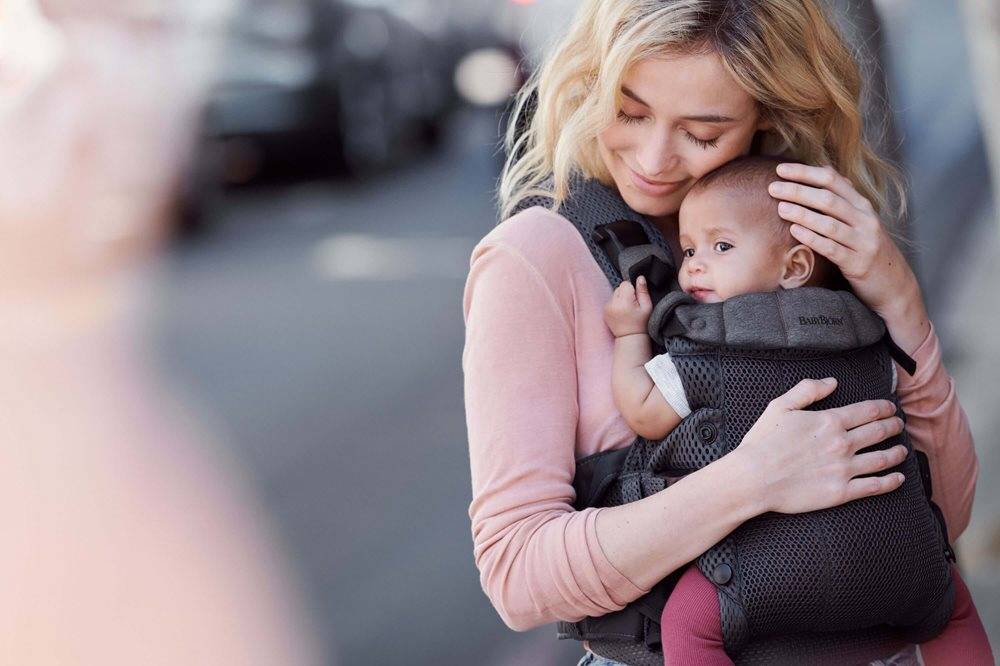 BEST BREATHABILITY Baby Carrier : Ergobaby Omni Breeze
The best new baby carrier on the market ~ we absolutely love the Ergobaby Omni Breeze with it's fantastic mesh panels that are lightweight & breathable. It features patented mesh technology SoftFlex which makes it a stand out addition to the market. The waist belt also has the addition of foam cut outs to make it even more comfortable for airflow circulation.
Weight Capacity: Birth - 20kgs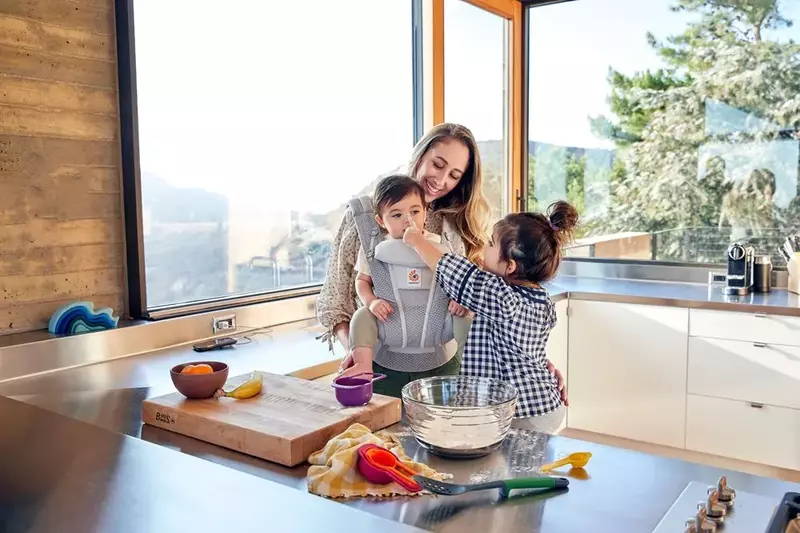 BEST ECO-FRIENDLY Baby Carrier: Ergobaby Aerloom Carrier
Being made from post-consumer recycled polyester, the Aerloom Carrier is as good for the earth as it is your adventurous lifestyle as a new parent. It is also features the specialisted FormaKnit fabric which allows for the ultimate fit because it stretches in just the right way for supportive and custom fit babywearing. It also allows for breathable and lightweight carrying.
Weight Capacity: 3.2kgs to 15.9 kgs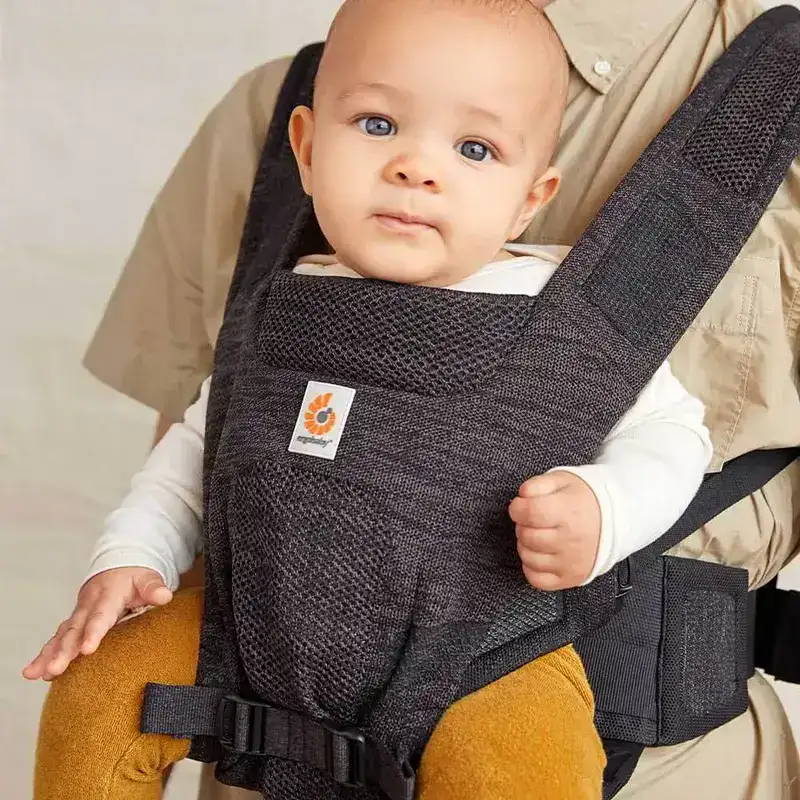 BEST FOR DADS Baby Carrier: BabyBjorn One Carrier
As a new Dad it can be hard to navigate the baby world with a lot of products tailored specifically to the Baby Mama's of the world … you might be wondering "what's out there for me?!". When it comes to baby carrying it's a fantastic way to bond with your baby and the Baby Bjorn One Carrier is perfect for all Dads with a fit that can be adjusted to all body types. It includes a waist belt that is well padded for great back and shoulder relief, creating an ergonomic environment for baby carrying.
Weight Capacity: Birth - 15kgs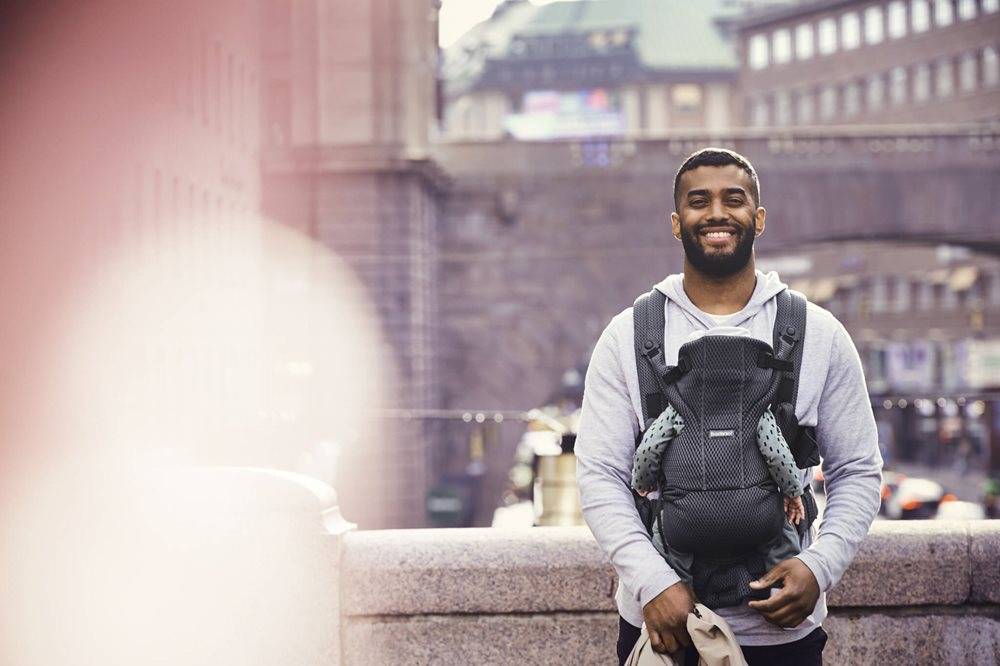 BEST STRUCTURED BABY CARRIER: Osprey Poco Plus Child Carrier
The Osprey Poco Plus is a fantastic choice for active parents who are looking to safely and comfortably explore local trails, stroll to the park and make everyday tasks easier. Some of it's stand out features include the double halo harness features front-facing arm loops for an easier way to load and buckle in a child, while the adult's adjustable harness and Fit-on-the-Fly hip-belt offer both small and tall parents alike the most comfortable carry experience.
Weight Capacity: Maximum 22kg including child, gear & pack weight combined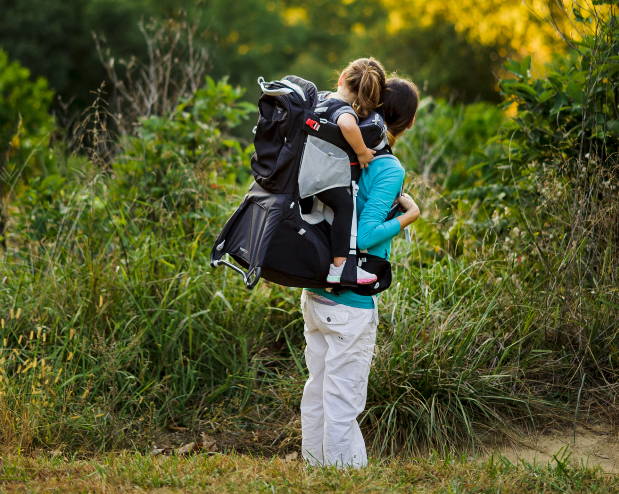 BEST FOR CARRIER TODDLERS: Phil & Teds Parade
The Phil & Teds Parade Carrier is a great lightweight, everyday option for little ones who have grown out of their baby carrier. It is the the perfect carrier for toddlers as it accommodates weight all the way up to 18kg and the frame only weighs 2kg itself! It is breathable and fantastic for little ones who love exploring ... just not on their feet.
Weight Capacity: 6 months - 4 years (18kgs)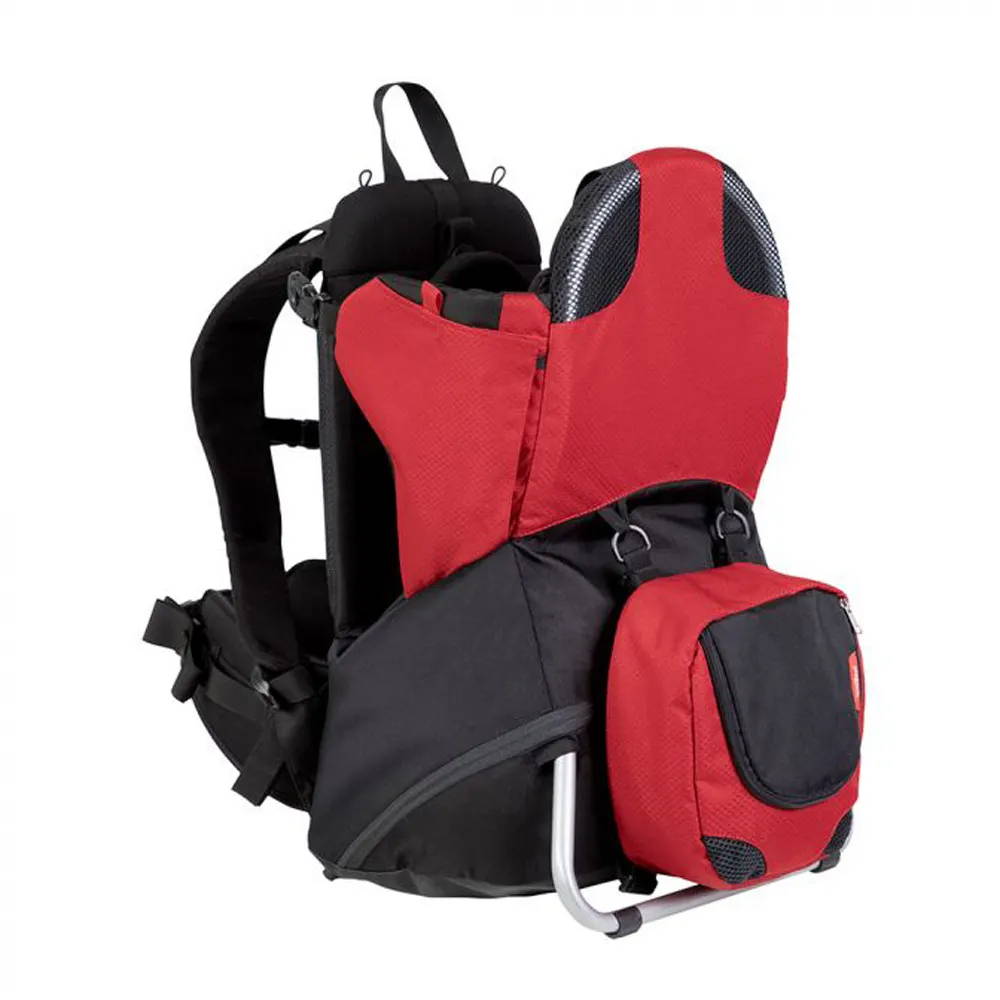 BEST FOR NEWBORN CARRIER: BabyBjorn Carrier Mini
The perfect carrier if you have a newborn as it is small, compact & lightweight ~ you'll barely even notice the extra weight of your Bub. Designed to fit a newborn's body the carrier is ergonomic and snug fitting. It is a great option for parents who want an easy babywearing option for quick morning walks, or a trip to the grocery store.
Weight Capacity: Newborn - 11kg
BEST HYBRID BABY CARRIER: Moby Cloud Hybrid Carrier
The Moby Cloud Hybrid Carrier is the perfect combination of your favourite features in a structured baby carrier as well as a flexible baby wrap. It is lightweight and breathable with it's mesh panelling but also has the soft fabric used in wraps both crossing at the front and tying at the back. It's also adjustable to fit all different shapes and sizes so we know you will love it!
Weight Capacity: 4kgs - 15kgs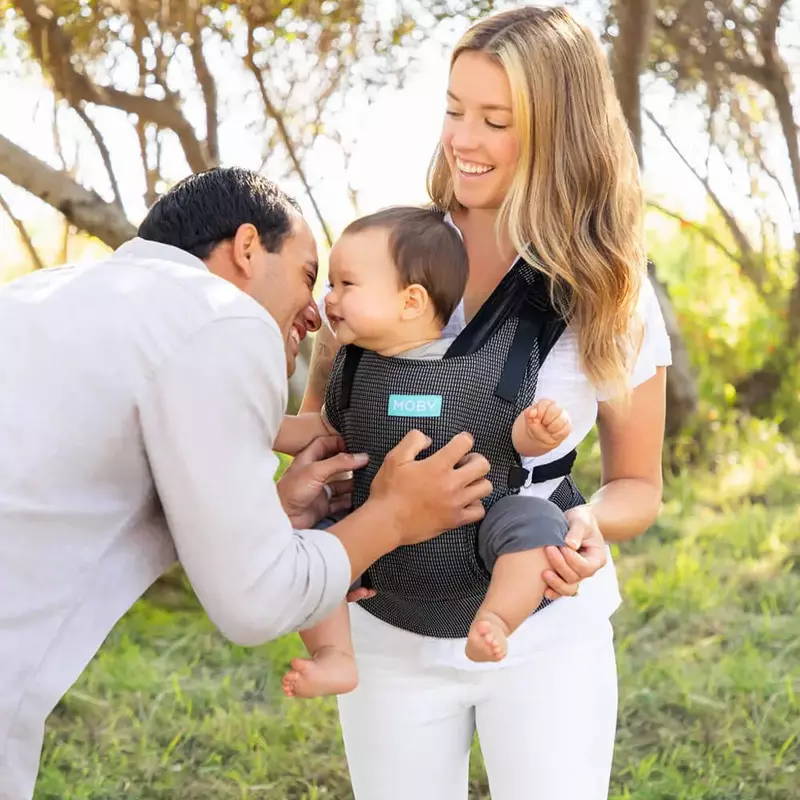 BEST BABY CARRIER WRAP: Moby Evolution Wrap
This is the perfect wrap for breathability and comfort due to the combination of viscose & cotton in the material build. This allows for a stretch material like no other wrap and increased flexibility as your baby grows into toddlerhood. Not only is it comfortable & ergonomic, it's one size fits all so perfect for both you & your partner to use at all times.
Weight Capacity: 3.6kg - 14kgs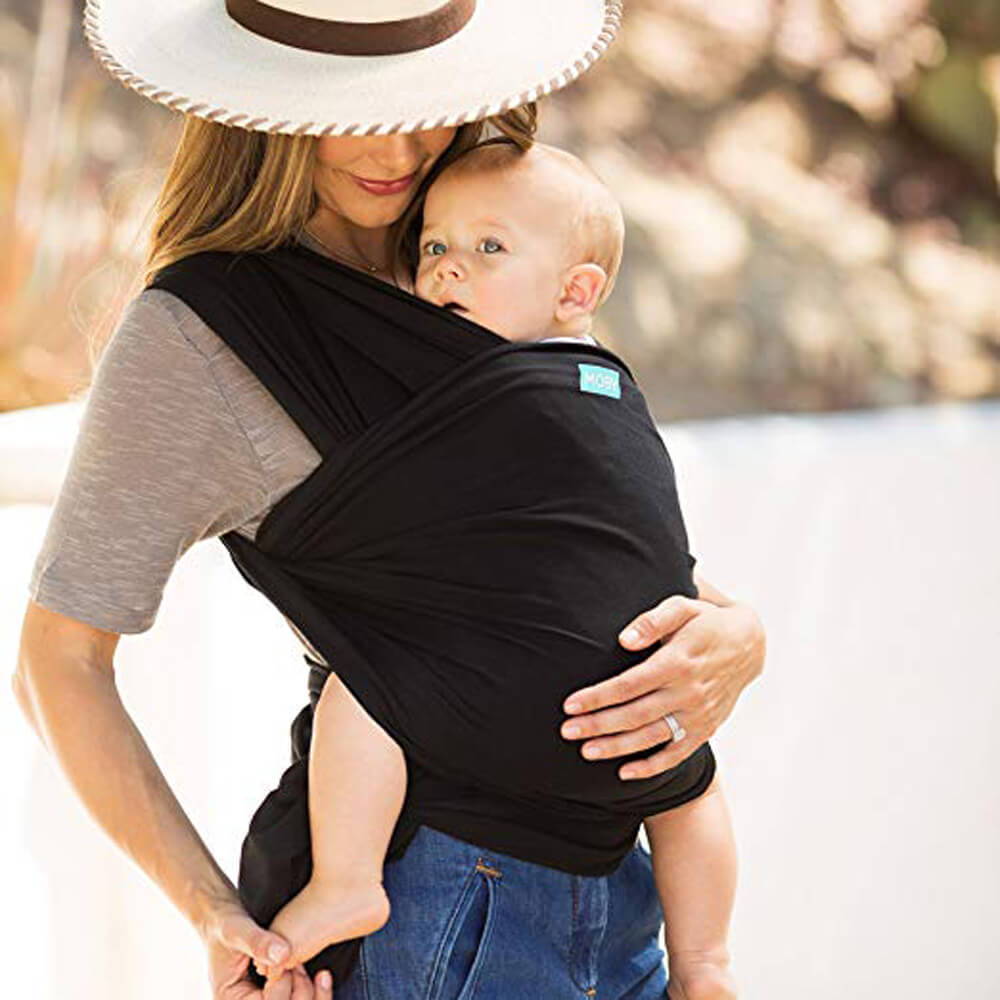 BEST CUSTOMISABLE BABY CARRIER: LILLEbaby Elevate Carrier
Fantastic carrier option with 6 ways to carry your little one on-the-go! The LILLEbaby Elevate Carrier is made for comfort, support and durability with six carry positions and adjustable straps that make it easy to adapt to your growing baby. A practical and easy way to stay connected to your everyday life as well as Bub.
Weight Capacity: 3.2kg - 20kg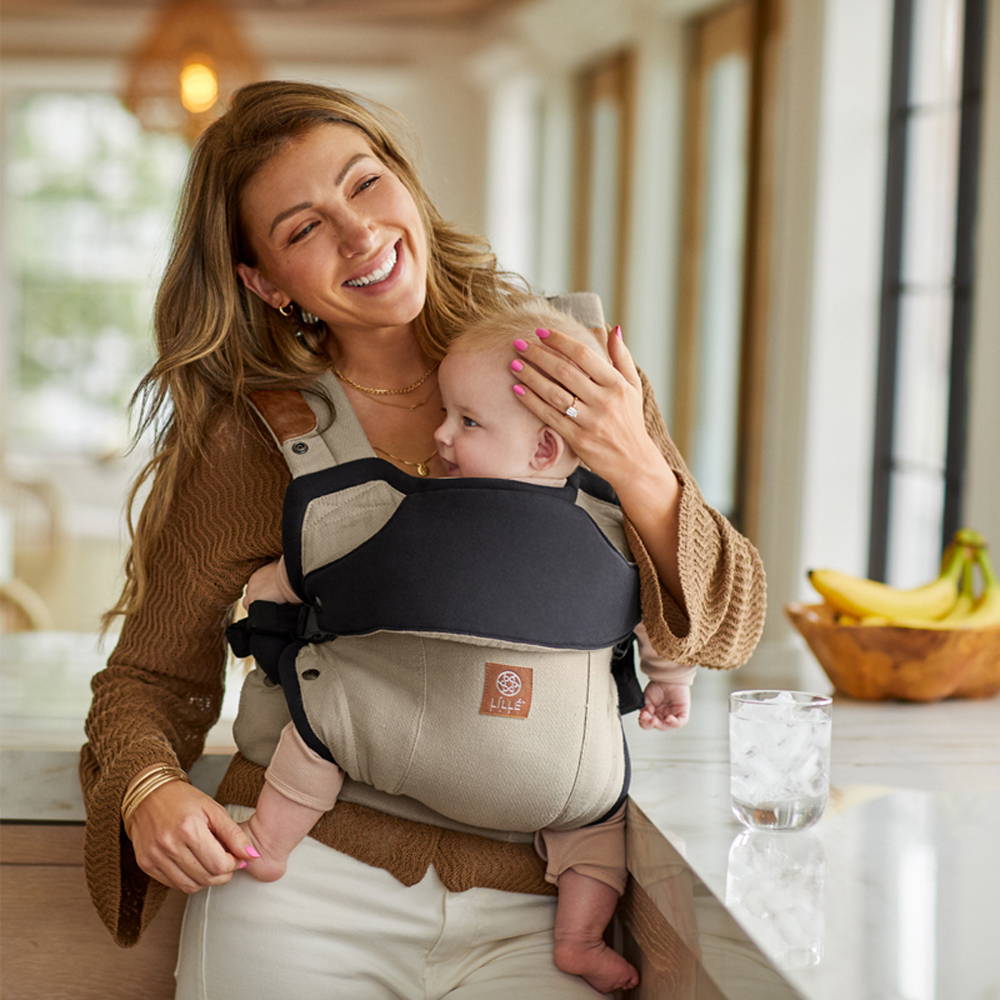 BEST FUSS-FREE BABY CARRIER: MiaMily Hipster Plus 3D Carrier

The best fuss-free Baby Carrier on the market, the MiaMily Hipster Plus 3D Carrier is designed to make carrying your little one on your hip easier from ages through newborns - 48 months or 20kg. It is Ergonomic for baby's hips, the unique 3D hip seat absorbs the weight of the baby so it's also super comfortable for both Mum and Dad.
Weight Capacity: 0 months - 4 years or 20kg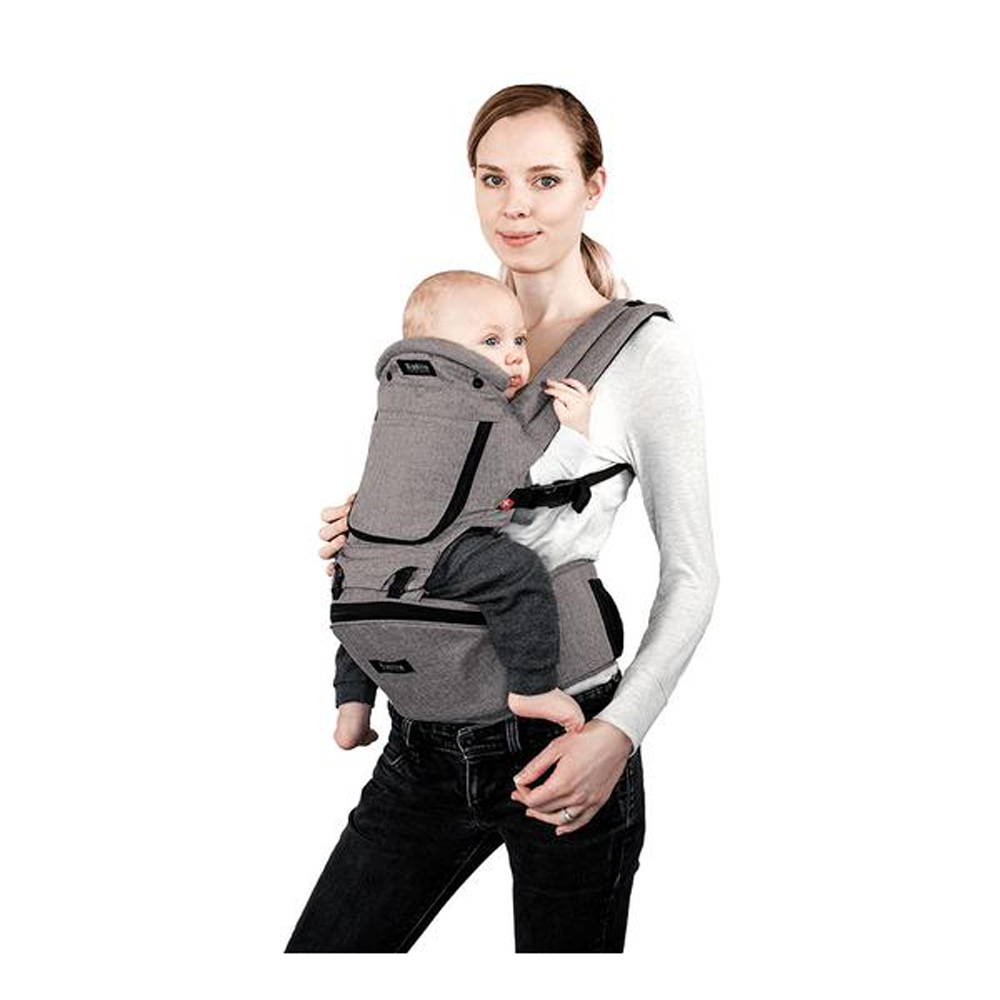 BEST NO WRAP BABY CARRIER: BabyDink Classic Organic Carrier
BabyDink is the Original No Wrap Baby Carrier! Simply put it on like a top for the same fit every time.

Age Limits
Birth to 6 months (approx 8kgs)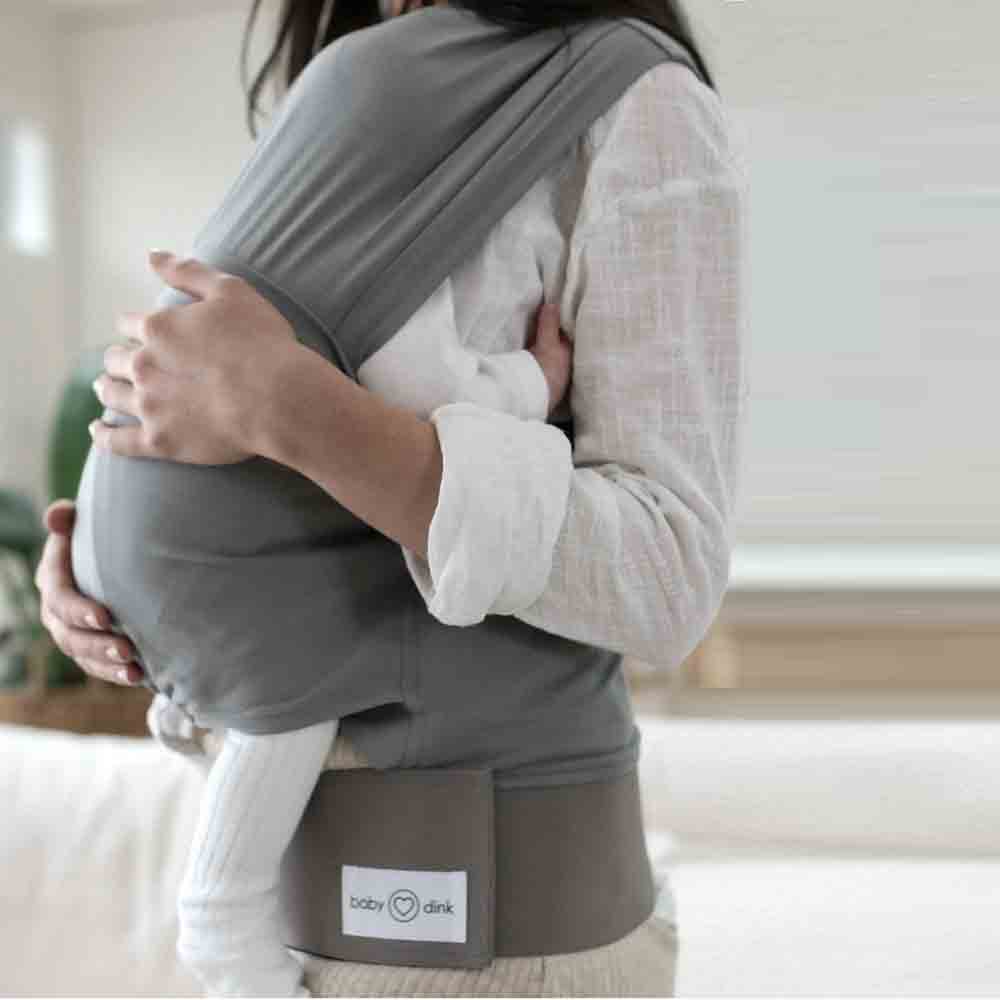 General advice from the International Hip Dysplasia Institute is that periodic short-term use of a baby carrier is unlikely to have any effect on hip development. It's important for parents to assess the size of their baby and match the right carrier to their size so that the hips can be in a healthy position during transport. For more information visit: https://hipdysplasia.org/baby-carriers-other-equipment/
If you want more information regarding our wide range of babywearing options for your growing family, feel free to pop into the store to chat to one of our friendly staff as they are all mums too and have wonderful advice to give.
With love, BVx
For more reviews by Jess and the team at Baby Village, subscribe to our Youtube channel Baby Village TV so you don't miss a thing!

If you'd like some further assistance, we invite you to book a personalised consultation with one of our lovely nursery advisors, or leave a comment below.
Written by: Jess Pongrass
As the Face of Baby Village Jess is passionate about bringing the best options to parents & bubs to make life easy, fun & safe! Jess's mantra as a Mum is try everything and see what sticks!