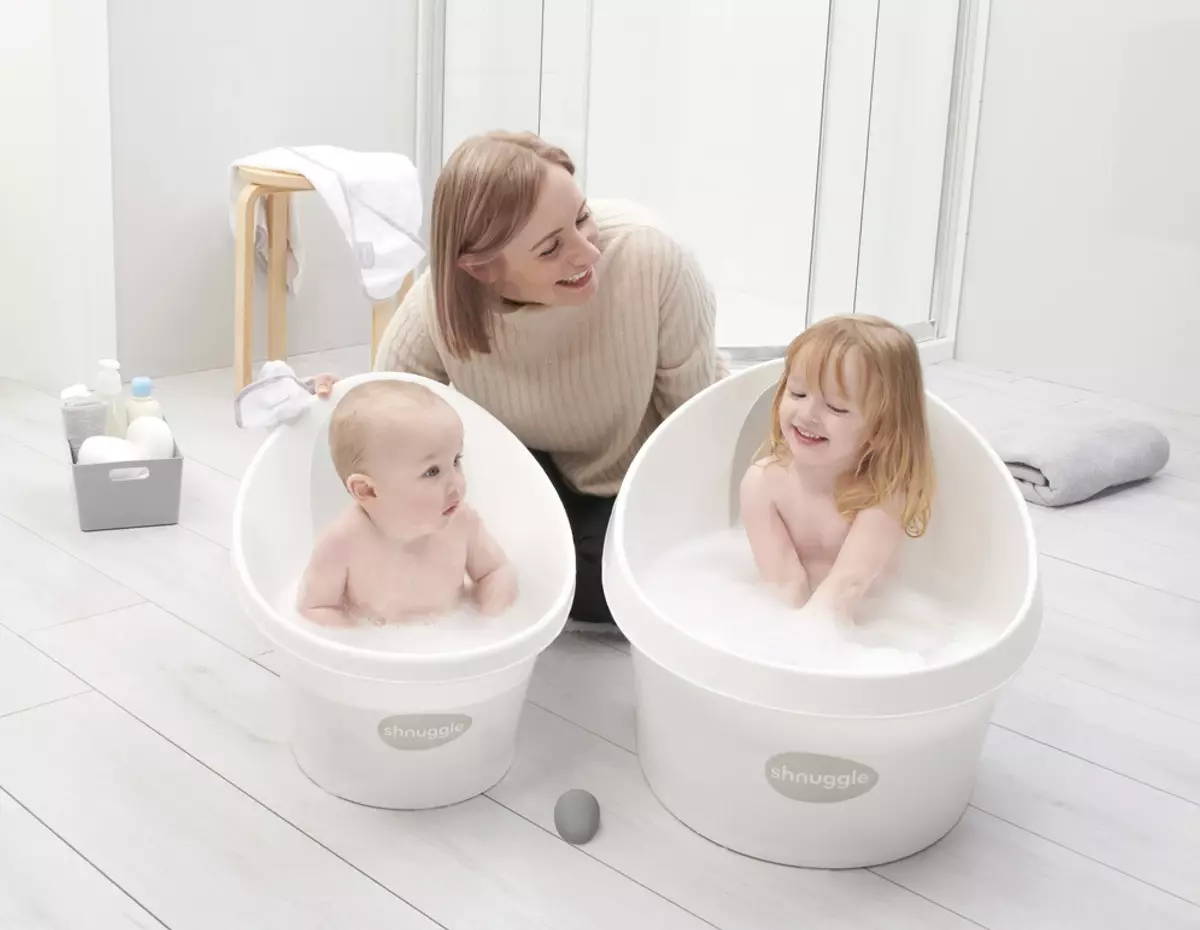 Keep bath time healthy, safe & fun with great bath essentials! We've rounded up the best baby bath essentials on the market to help you choose the one most suited to you & your little ones needs. We have also got top tips to help with baby bonding, bath safety and bath time with your bub.
Bonding Benefits of Bathtime
Before we jump into the best baths of 2023, let's talk about how this special time can be used for bonding with your baby.

We all know bathtime. It can be challenging at times, however here at Baby Village we encourage new mummies and daddies to view it as the perfect time to bond with your baby. This time in the splash zone can also be extremely rewarding as you and your little one get to spend some quality time with each other, and as a parent, you get to learn more about what your bub does and doesn't like about a bath.

The reasoning behind this bonding is due to the skin-to-skin contact that is unavoidable when bathing your baby, as well as being highly crucial for a lasting and loving early developing relationship. The bath also allows for a tech-free zone, and for a bit of mummy relaxation after what can often be quite exhausting days with your bub.
Now when it comes to baths, we love the multi-award winning Shnuggle Bath. It is designed to make bathtime less stressful for parents and fun for baby.

Suitable from newborn, the clever bum bump helps support even the tiniest baby in an upright position, offering a more enjoyable and comfortable bathtime for babies right up to 12 months plus.
Stokke Flexi Bath V2 with Stand & Support
Stokke Flexi Bath is a foldable baby bath suitable from birth to four years. The space saving design makes it easy to store and convenient to use at home or when traveling, encouraging more shared bath time moments. View all Stokke collection or individual products below.
*Please note that the bath, stand and support sold separately
Stokke Flexi Bath V2
Stokke Flexi Bath Support
Stokke Flexi Bath Stand
This versatile bathtub grows with baby through three stages and is the only baby bath tub families will ever need. The sling locks into two ergonomic positions: higher for full-body support and lower for seated support. Dual layered mesh and comfort-edge construction securely cradles baby from head-to-toe. The slings adjusts to a cushioned seat that comfortably supports babies learning to sit. Remove the sling when baby has mastered sitting and easily bathe baby in the spacious tub—no uncomfortable plastic bumps.

Moby Bathtub
Moby Stowaway Bath Toy Bucket
Moby Rinser
Moby Deluxe Bath Mat
Moby Recliner & Rinse Bather
Roger Armstrong Aquascale Bath
Aquascale Baby Bath is a multi-function product. It records baby's precise weight, while making adjustments for water and movement.

The built-in thermometer automatically monitors the temperature of the water to ensure that the baby is comfortable, enabling parents to make any necessary adjustments to the water temperature.
*Please note that the bath and stand sold separately

Aquascale Baby Bath
Aquascale Bath Stand

Roger Armstrong Oasis Bath + Stand

An extra large bath with an easy-to-use drain plug, the Roger Armstrong Oasis Baby Bath is durable, safe and large enough to accommodate all Bath Seats & Bath Supports.
The Oasis Baby Bath can be used with the Oasis Bath Stand or can be used alone on a large, flat, non-slip surface.
*Please note that the bath and stand sold separately

Oasis Bath
Oasis Bath Stand
It's important to remember that once you've chosen a bath, it doesn't stop there! Finding a safe bathtime routine for you and your bub, or toddler, is crucial. Before you start the bathing process, parents should get everything for during and after ready, such as nappies and towels, so that you can spend the entire time supervising.
Babies and children under five need to be supervised by an adult at all times, it is important even if you have young adult children, not to leave them solely responsible over bath time. The temperature of the bath is also very important. The ideal temperature for a baby bath is between 37°C and 38°C, otherwise if it is too hot it could lead to scalding.
Spending about 5-10 minutes bathing and playing with your baby will not only keep them clean, but will also aid their multi-sensory learning and it will be fun for your bub.
Finally, let's choose some Bath Toys!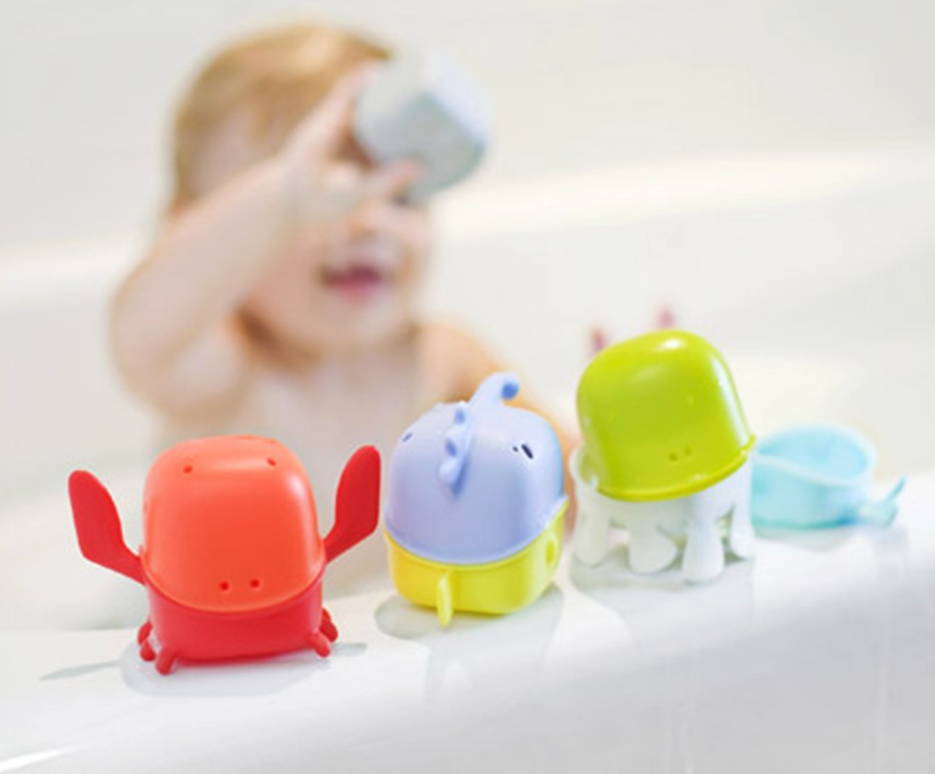 It is important to remember that your baby or toddler is still in the early stages of development, so anything you can do to aid their learning is encouraged throughout bath time. Bath Toys are a fantastic way to engage them and help their growth because they encourage movement and play. We here at Baby Village love Boon and Yookidoo bath toys as they are colourful, encourage creativity and have a wide range of options to personalise your bathtime.
Not only do bath toys encourage learning, but they also make bath time more appealing and most importantly FUN for your bub and toddler!


Yookidoo Submarine Spray Station
For more reviews and blogs by Jess and the team at Baby Village, subscribe to our Youtube channel Baby Village TV so you don't miss a thing!
If you'd like some further assistance, we invite you to book a personalised consultation with one of our lovely nursery advisors, or leave a comment below.
Written by: Jess Pongrass
As the Face of Baby Village Jess is passionate about bringing the best options to parents & bubs to make life easy, fun & safe! Jess's mantra as a Mum is try everything and see what sticks!