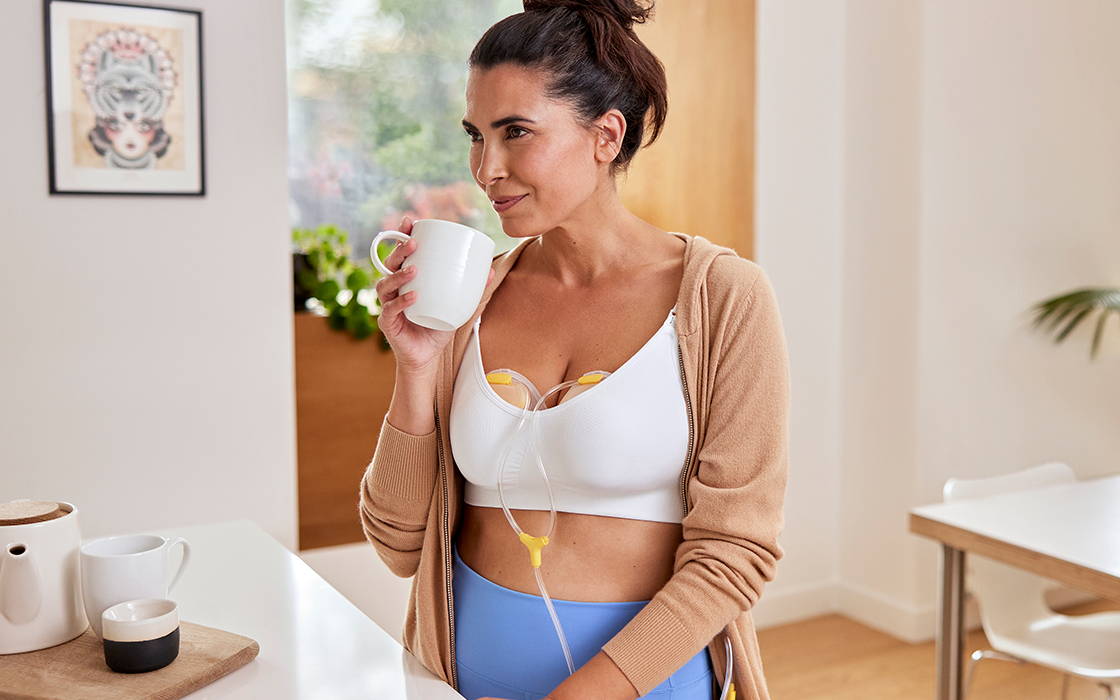 ​We've rounded up the 5 best breast pumps for 2023 and accessories to help you find the right tools, knowledge and support to make your breastfeeding experience successful.
Best Lifestyle Flexibility - Medela Freestyle Hands Free Breast Pump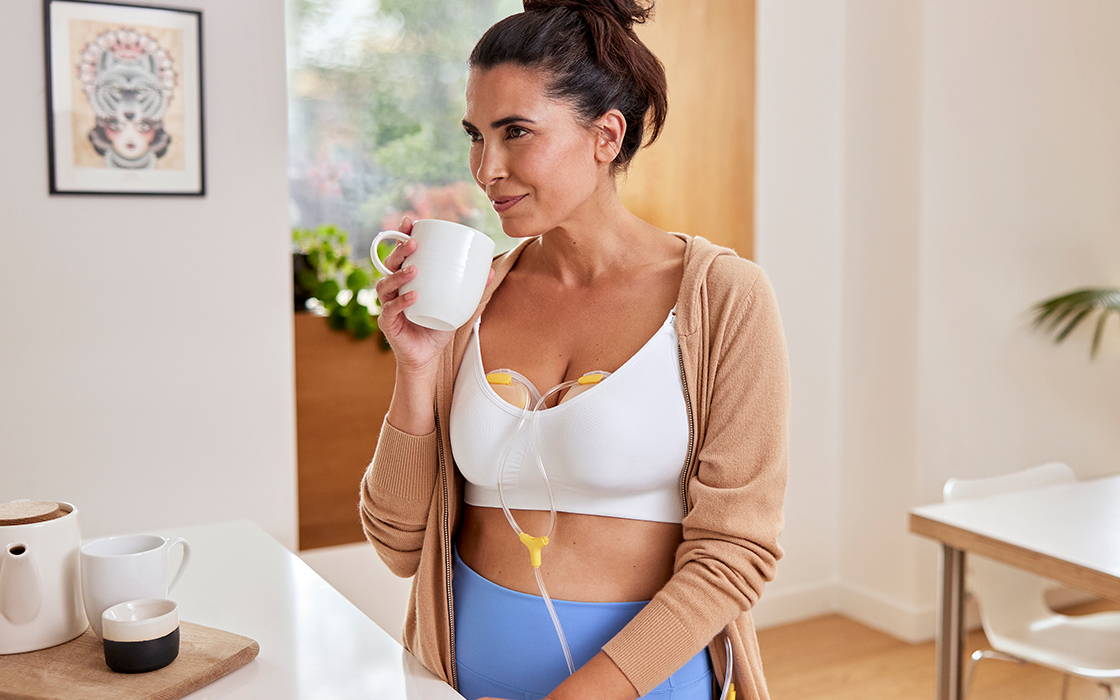 Freestyle Hands Free is an electric breast pump designed to fit into your life: It is Medela's smallest and first wearable, hands-free double electric breast pump, designed so you can carry on with other tasks while you're expressing.
Type: Double Breast Pump

Features:
Wearable, ultra-lightweight collection cups are amongst the lightest available (76g each) and designed to fit comfortably and discreetly in your bra
Built-in USB rechargeable battery so you can express anywhere - no need to search for a power point
Connects to MyMedela app – download and register to track pumping progress
2-Phase Expression technology mimics baby's natural sucking rhythm – faster at first to stimulate milk flow, then slower to express milk for efficient and comfortable pumping
Best for Expression for All - Medela Solo Single Electric Breast Pump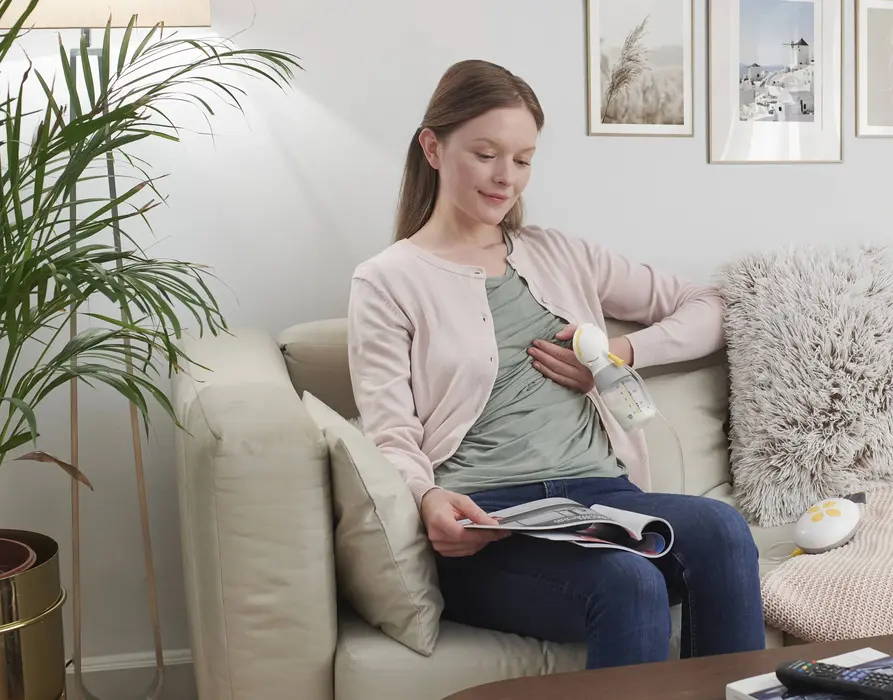 For quick, efficient expression whenever you need it, the Medela Solo Single Electric breast pump is ideal for breastfeeding mums who want to share feeding with a partner, get out for an appointment, or simply take a break.
Type: Single Breast Pump

Features:
New PersonalFit Flex breast shield – a whole new pumping experience, personalised to you
Medela 2-Phase Expression technology mimics babies' sucking for a more natural pumping experience
Compact, portable and easy to use
Best for On-the-Go Mums - Lactivate Aria Wearable Breast Pump


A practical and affordable wearable breast pump that actually works!
Embrace every moment, nurture every drop with the new Lactive ARIA Wearable Breast Pump.
The ARIA is an electric breast pump designed to fit inside your nursing bra to give you a hands free pumping experience- no more cords or tubes!
Type:Single Breast Pump
Features:
3 Breastshield sizes included to help you find your perfect fit - in the comfort of your own home
3 Customisable modes including; Stimulation, Expression, and Mixed Mode
Each mode has 9 suction levels
325mmHg suction capacity, it's suction strength is comparable to hospital-grade pumps
Memory Function
150ml Collection Capacity
Tube & Wire Free
Easy charging with compatible USB-C cord
2 Hour Battery Life
Hassle-free Assembly and Cleaning
Noice is under 50db (Super Quiet - Similar to any other household appliance)
Best for Working Mums - Tommee Tippee Closer To Nature Electric Breast Pump Single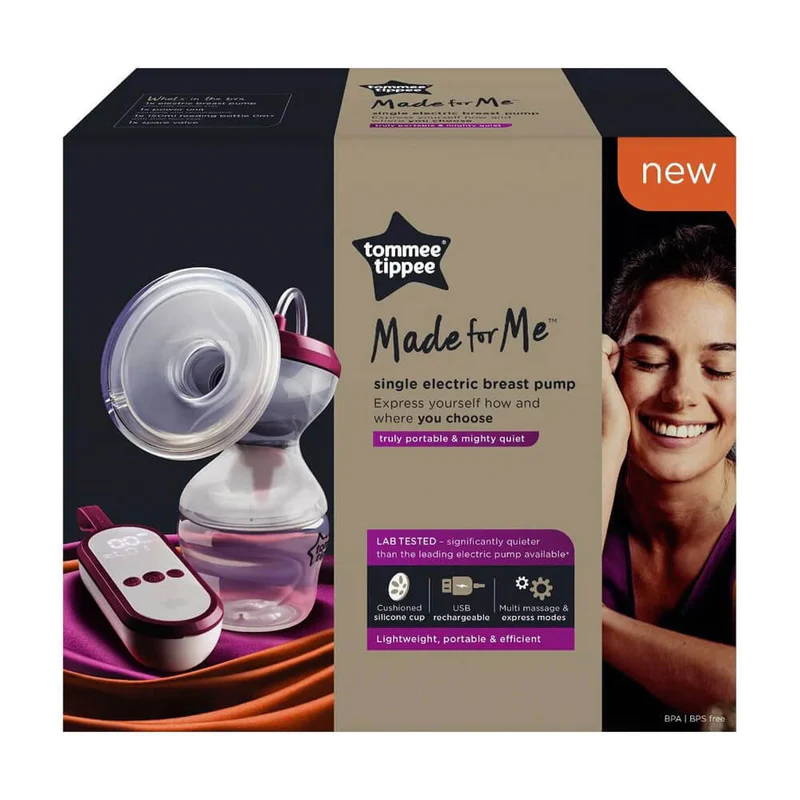 While some electric breast pumps can be noisy and make you feel like you should be in milking parlour, the new Tommee Tippee Electric Breast Pump has been lab-tested for quietness against other brands.
It gives you all the control of an electric pump, with a more natural feel thanks to a soft silicone cup that's gentle on your breasts and a discrete USB-charged power unit that frees you up from clumsy cables.
Every mum expresses different amounts at different rates - sometimes you'll have more to express, other days, not so much. That's absolute fine. With this pump you can choose from 5 different massage and 9 express modes to stimulate your milk flow and express your breastfeeding experience.
The Electric Breast Pump connects to all Tommee Tippee Closer to Nature and Advanced Anti Colic baby bottles* *excludes glass.
Type: Single Breast Pump

Features:
Lab tested - significantly quieter than the leading breast pump available
Gentle on breasts - soft, cushioned silicone cup that's gentle on breasts
USB rechargeable - powered by a lightweight, USB rechargeable power unit so you can use this breast pump anywhere
Long lasting power - full charge gives you over 60 minutes of power to express breast milk on the go
Choose from 5 massage and 9 express settings to stimulate milk flow and express breast milk in a way that's comfortable for you
Timer - LED screen lets you see how long you've been expressing for
No backflow - the hygienic closed system makes sure breast milk only goes into the bottle, not into the air tube or pump
Best for a Natural Experience - Haakaa Silicone Breast Pump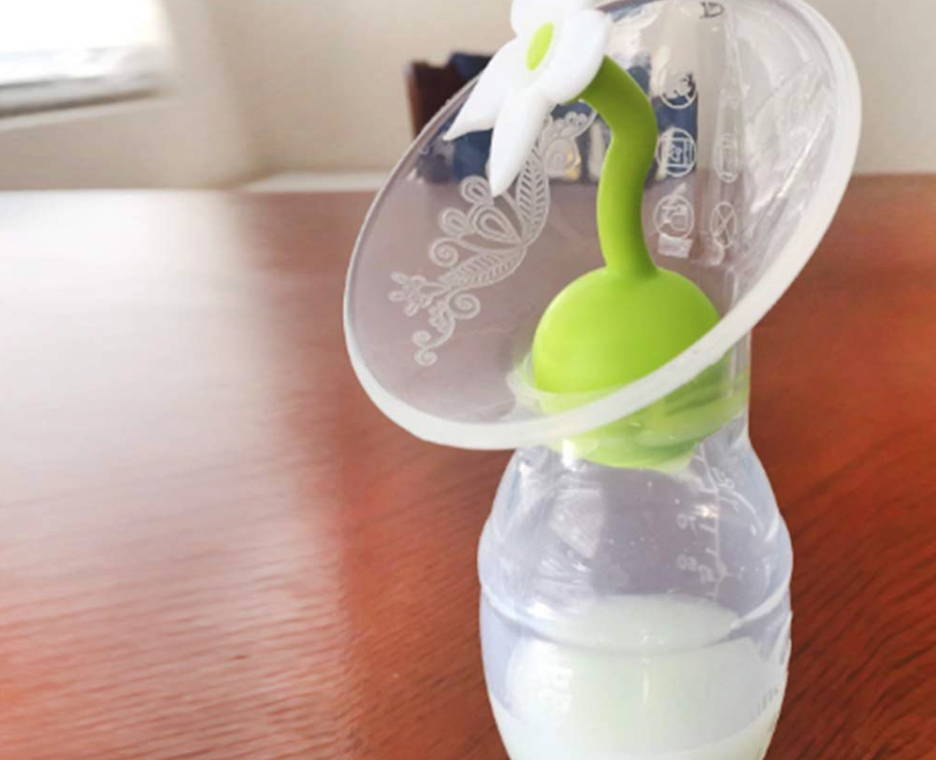 Made from 100% food grade silicone, this compact pump from Haakaa is perfect for long distance trips, planes, car rides, family BBQ's, or anywhere mums would like to express discretely, silently and quickly. Simply suction to the breast and let the pump do the work as it draws milk using suction.

It's 100% eco-friendly and safe for mum, baby and the environment.
Type: Manual Breast Pump​

Features:
Made from soft 100% food grade silicone.
Compact size fits perfectly into any handbag or baby bag.
Suction base stops accidental spills.
150ml capacity.
No cords, batteries or assembly required.
Easy to use and clean.
BPA, PVC and phthalate-free.
Our Top Feeding Accessories for New Mums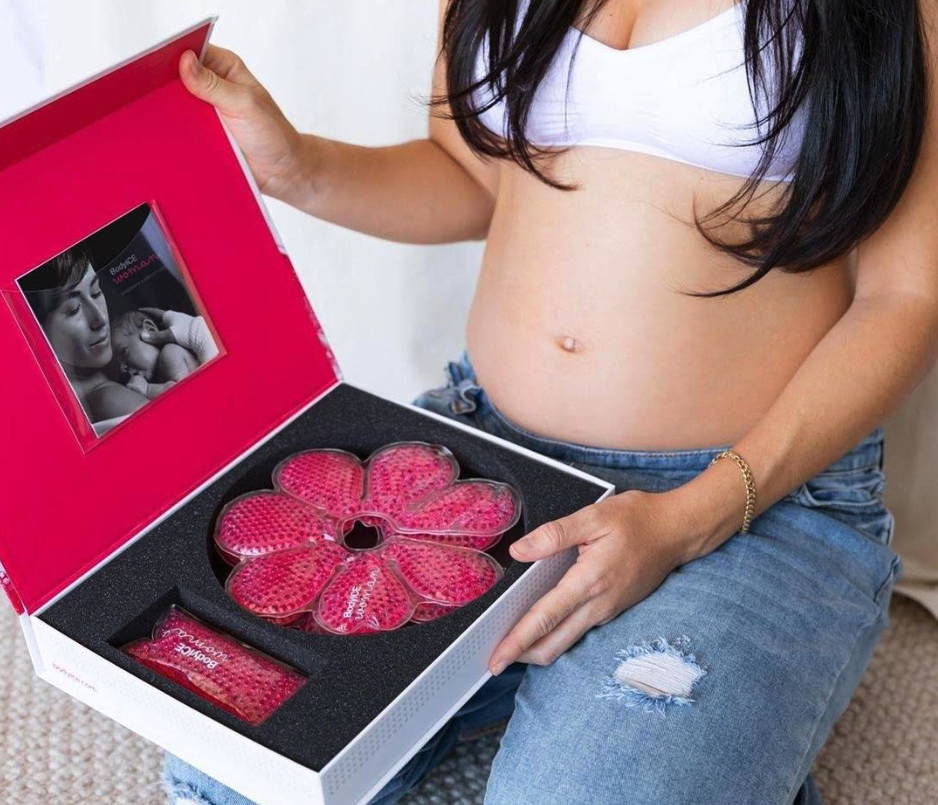 To ensure your feeding journey with Bub is as comfortable as possible, once you have selected the right breast pump for you there are some fantastic accessories which can help the feeding process. One of the accessories that we like is the BodyICE woman's breast pads which sooth your nipples through heating and cooling mechanisms, however see all of our feeding must-have accessories below:
With so much choice available, you may still be finding it hard to make a decision. Our friendly staff are Mums too and can help you pick the right breast pump. Drop in, give us a call or leave us a comment below
BV x
For more reviews by Jess and the team at Baby Village, subscribe to our Youtube channel Baby Village TV so you don't miss a thing!
Written by: Jess Pongrass
As the Face of Baby Village Jess is passionate about bringing the best options to parents & bubs to make life easy, fun & safe! Jess's mantra as a Mum is try everything and see what sticks!